"Wood is universally beautiful to man. It is the most humanly intimate of all materials."  Frank Lloyd Wright
Nature is stunning. If you need any proof, see the evidence in this beautiful, live-edge wood chandelier, my newest home furnishing handcrafted by my husband, Randy Green (Randy Green Woodworking). 
The genesis of this piece is a cross section of pecan. This slice of wood was sustainably harvested after a wind fall (common in Central Texas!).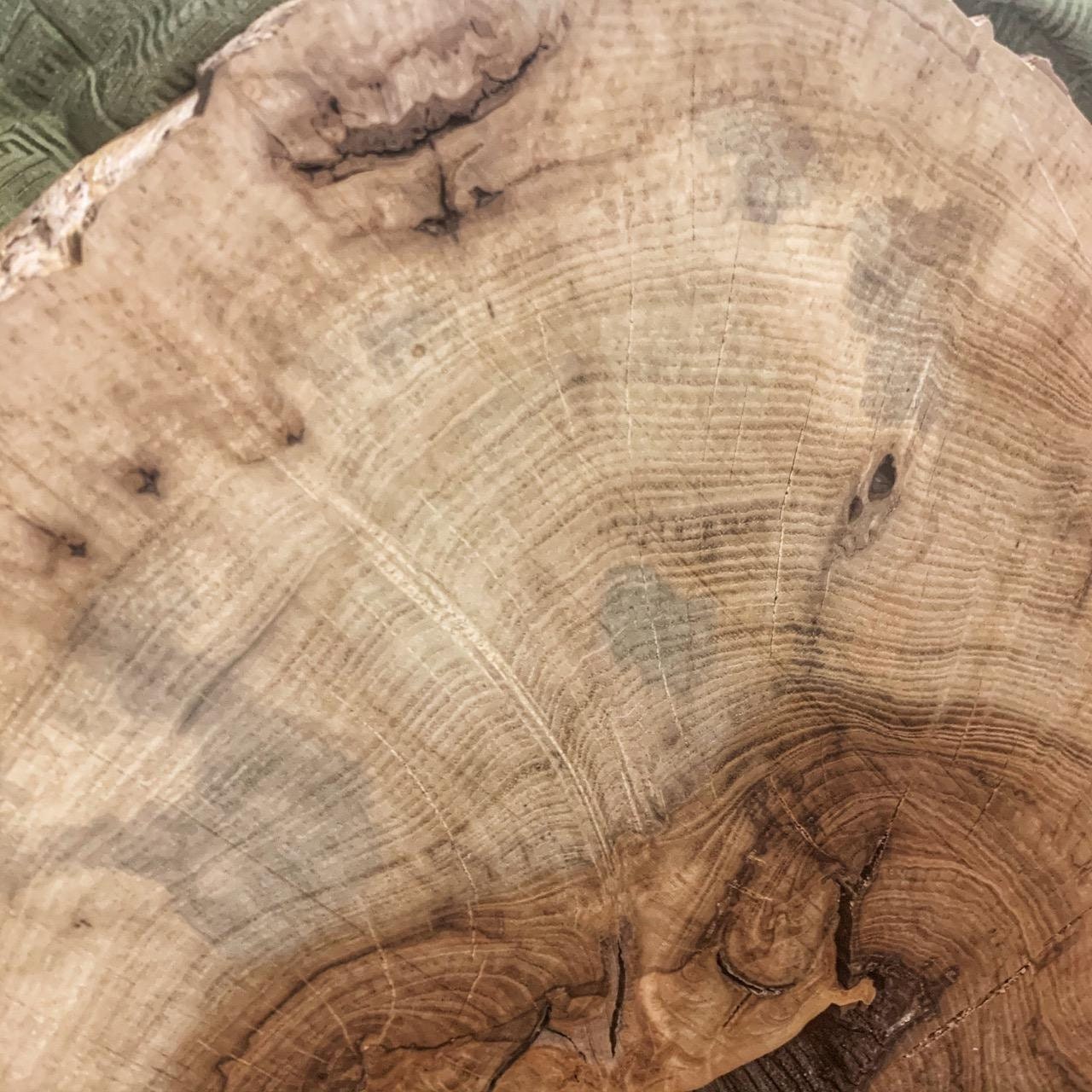 Other tree species can be harvested in similar fashion after a lightning strike or other natural event. Randy carefully selects slices of wood like this from a local sawmill, then transports them to his woodshop, where nature's artwork is transformed into handcrafted furnishings.
To begin a piece like this chandelier, Randy levels the top and bottom to insure dimension consistency. Then, he power and hand sands the wood to expose the stunning natural grain and color variations. When working with natural specimens, be it wood, stone or gems, defects are inevitable. While most defects in wood are filled with resin level with the surface, many offer architectural interest that only nature can provide. Randy lets each piece of wood speak to him and usually balances the application of resin with nature's handiwork.
Next, he focuses on the live edge. This is the wood's natural edge, in its natural state with bark removed. His goal is to ease the top and bottom edges to remove sharpness while leaving them as true as possible to nature's original, beautiful creation.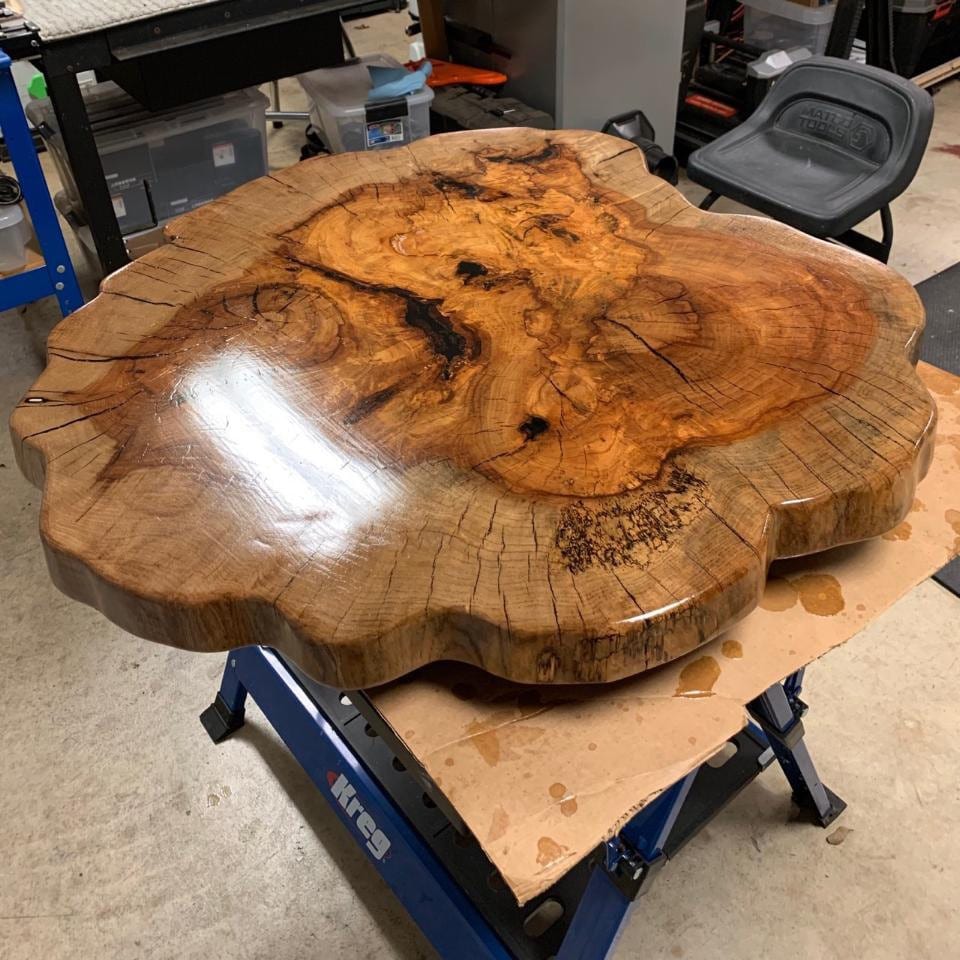 On this piece, Randy then installed the decorative lighting, with consideration to design and placement (this is where I come in!). When Randy designs custom pieces for others, he welcomes their specifications and design aesthetic to ensure their home furnishing reflects their personal style. All wiring connections are UL approved junction boxes mounted at the top of the slab, which means they are not visible from the floor. He upgraded this piece with LED uplights to provide a soft, natural light in our breakfast nook. Both down lights and up lights can be controlled from dimmable light switches on the wall or even remote control!
The final step is to finish the slab with several coats of shellac, oil or lacquer as desired to protect the wood's integrity and instill a beautiful, soft glow. Mounting hardware is a customer choice, but Randy is partial to the hardware shown here which complements the architecture and ambiance of the wood and period style lighting.  
Wood is a stunning example of nature's time-honored work and art. These pieces are artfully designed to bring elegance to your home, as well as offer a focal point in restaurants, lobbies, and event centers. Due to the labor intensive time and detailed specifications, these pieces are available by custom order only through my online gallery. Please contact me to inquire about a custom order to grace your space!