"No amount of darkness can hide a spark of light."
Author Unknown
True words! We have been living through some challenging, some may even say dark, times, but I cannot let April pass without focusing on its stunning and fiery birthstone. They say diamonds are a girl's best friend. While these gems are certainly stunning, they unfortunately remain out of reach for many of us due to cost. 
What is a girl who loves the look of fire and ice to do? Enter the brilliant, mystical crystal quartz. Widely accepted as a substitute birthstone for April, crystal quartz is the most commonly found mineral in the earth's crust. This means its price is thankfully within reach of most of us (a stark contrast to the diamond!). When properly cut and polished, crystal quartz glows beautifully with its own inherent fire, and when the sun hits it you may see beautiful refractions of color. Additionally, crystal quartz ranks seven on the Mohs' scale of hardness, which means it is quite hard and durable enough for everyday wear!
If you enjoy learning about the healing properties of crystals (as I do!), crystal quartz is said to rule the "crown chakra," which lies at the crown of the head.  The crown chakra is noted as the center of a person's spirituality, enlightenment, dynamic thoughts and energy - our very essence!  What is not to love?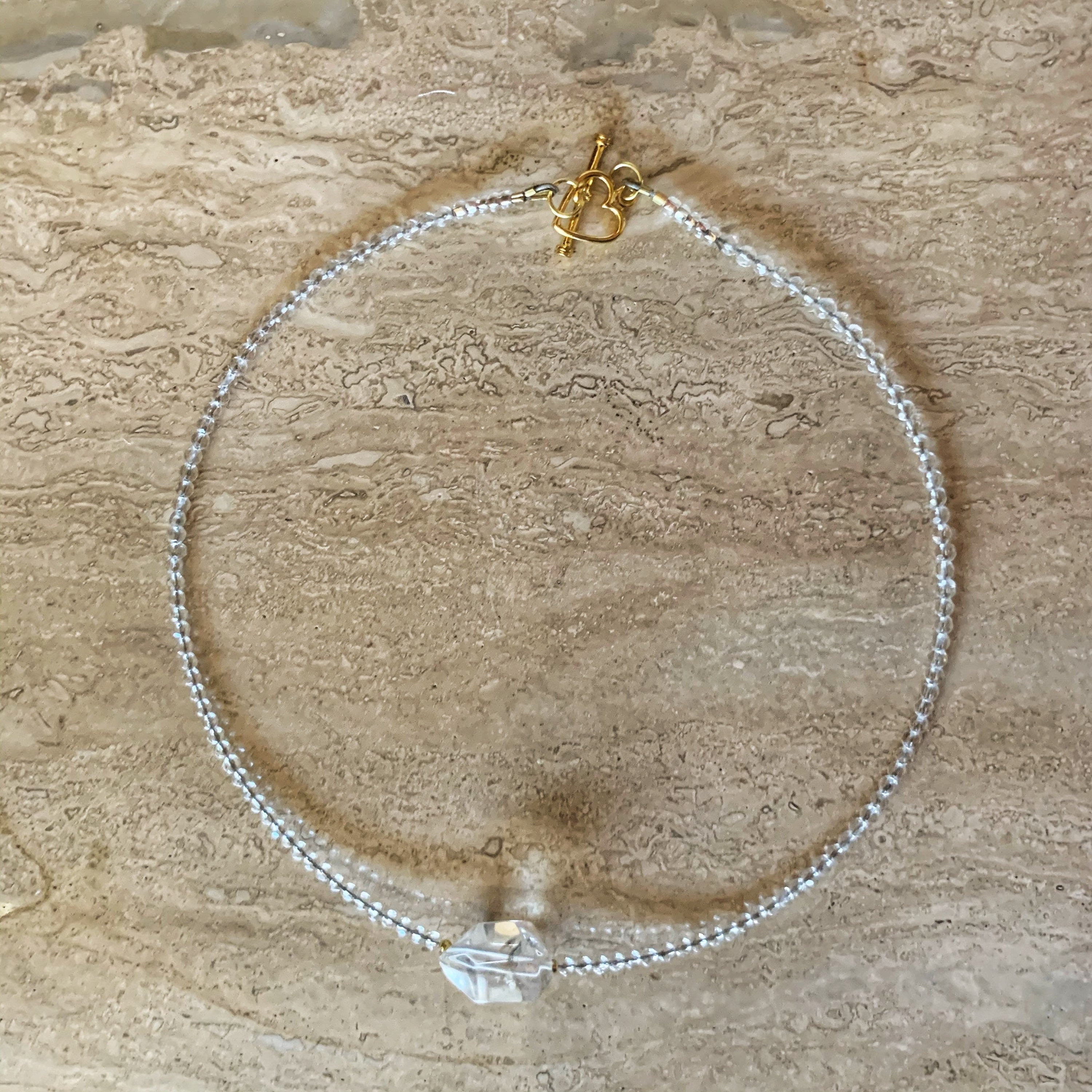 As April draws to a close, May and Mother's Day beckon. Influenced by classic design, this brand new necklace debuts with a beautiful, crystal quartz center stone. It could be a beautiful way to  put a spark in a special woman's eyes (and heart!). 
For more inspirations, be sure to follow us on Facebook and Instagram!